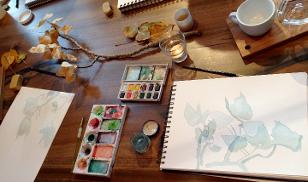 August 25th, 2016
I am teaching Tuesday night sketching classes on St. Patrick's Island again! Classes run every Tues. evening in Aug. & Sept. from 6pm-7:30pm. Depending on the weather, sometimes we relocate to the local coffee shop (Phil & Sebastians) as pictured in this photo. Thanks CMLC for this fun opportunity!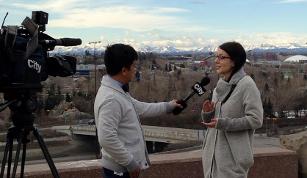 Feb. 27th, 2015
Happy to announce that I'll be teaching my adult sketching workshops monthly! I was recently interviewed on Citytv Calgary regarding my sketching workshops. Click here for the video link!
Sept. 23rd, 2014

Summer 2014 will be one to remember! In early spring, I was awarded an Artist Opportunity Grant through the Calgary Arts Development. This grant enabled me to study with Parisian artist Pauline Fraisse (during our stay in Paris). I learned so much from her- trying not to be perfect and drawing quickly to "capture the moment".

So much to savor from that adventure! I am thrilled to share my new experiences and drawing techniques by teaching some larger group classes in the upcoming months.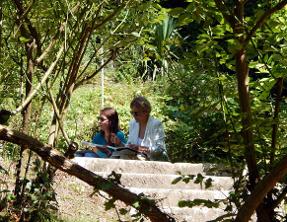 April 8th, 2014

Just completed a school-wide art project at West Springs School. The title of the Artist Residency was "The Forest" partially supported by the Alberta Society of Artists as part of their TREX Program (Traveling Exhibition).
Some of the students created artwork based on Emily Carr's forest paintings, while others considered the needs of plants and animals in their artwork creation. This picture shows my set-up for describing the "light" in the forest.

Special thanks goes out to the teachers and staff who helped make this project happen:-)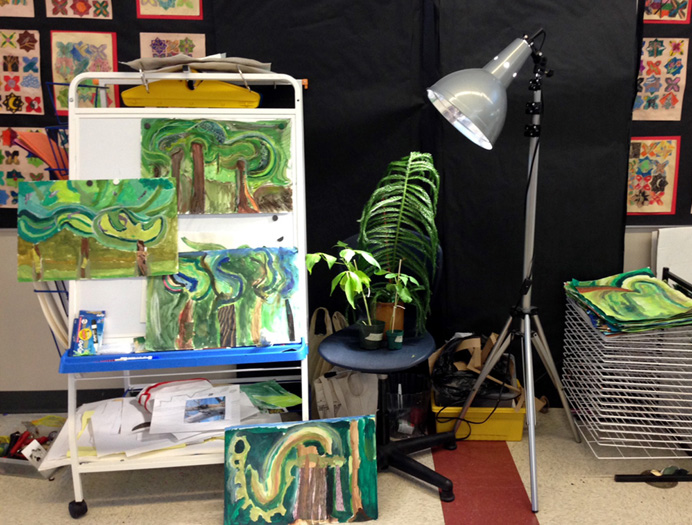 Feb 27th, 2014
New trailer released for Three Colours & a Canvas! Check out the video for some behind the scenes footage, and the challenges of wardrobe design! This is the very first time I have used my artistic (combined with organizational) skills to contribute to a film. Was a fun and interesting process to be a part of! Three Colours and a Canvas is being released across Canada in Spring 2014.
Feb 20th, 2014 Calgary AB
Paul, Myself, and Mayor Nenshi at the Mayor's Lunch for Art Champions! We were invited to host a table as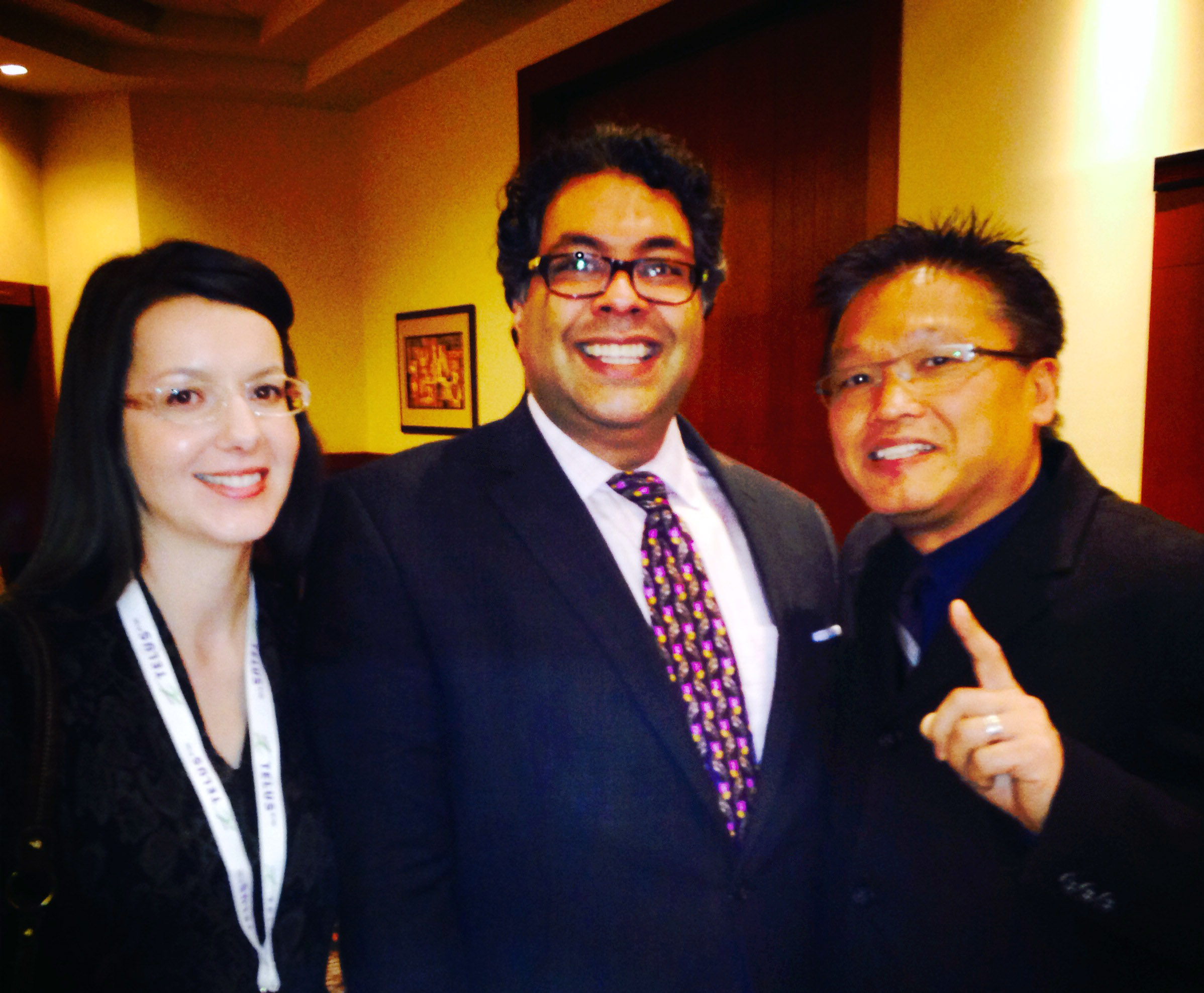 some of Calgary's most accomplished artists were honoured with Cultural Leaders Legacy Artist Awards.Keynote speakers and comedic relief provided by: Vern Kimball, CEO, Calgary Stampede and Rebecca Northan, Artist. "For whatever reason, many people still see the arts as a "nice to have" in a community, rather than the foundation for the innovation and creativity that cities need to tuly succeed". -Mayor Nenshi